Duality, where contradictions of human nature meet with our unique and contrasting designs
Incorporated a playful combination of materials, patterns and shapes, each piece is crafted with meticulous attention to detail. Step up your style game with our jewelry engraving service as we look ahead to the upcoming spring and summer season. Make it your perfect fit to make a statement and embrace your inner duality. Whether you're looking for a bold statement piece or something more subtle, we have something for everyone.
Stonegem Bracelet
This bracelet collection include three different color gemstones designed and arranged as beads featuring a customizable vegan leather dog tag. Beside the minimal yet distinctive look, all the stones have special healing properties.
Capsule Bracelet
The new Capsule shares the same inspiration with the other Duality accessories by embodying the conflicting dualistic element of humanity into the designs. Defined by the capsule charm at the center, the pieces showcase a combination of contrasting colors and textures to inject a dose of playfulness into your everyday ensembles.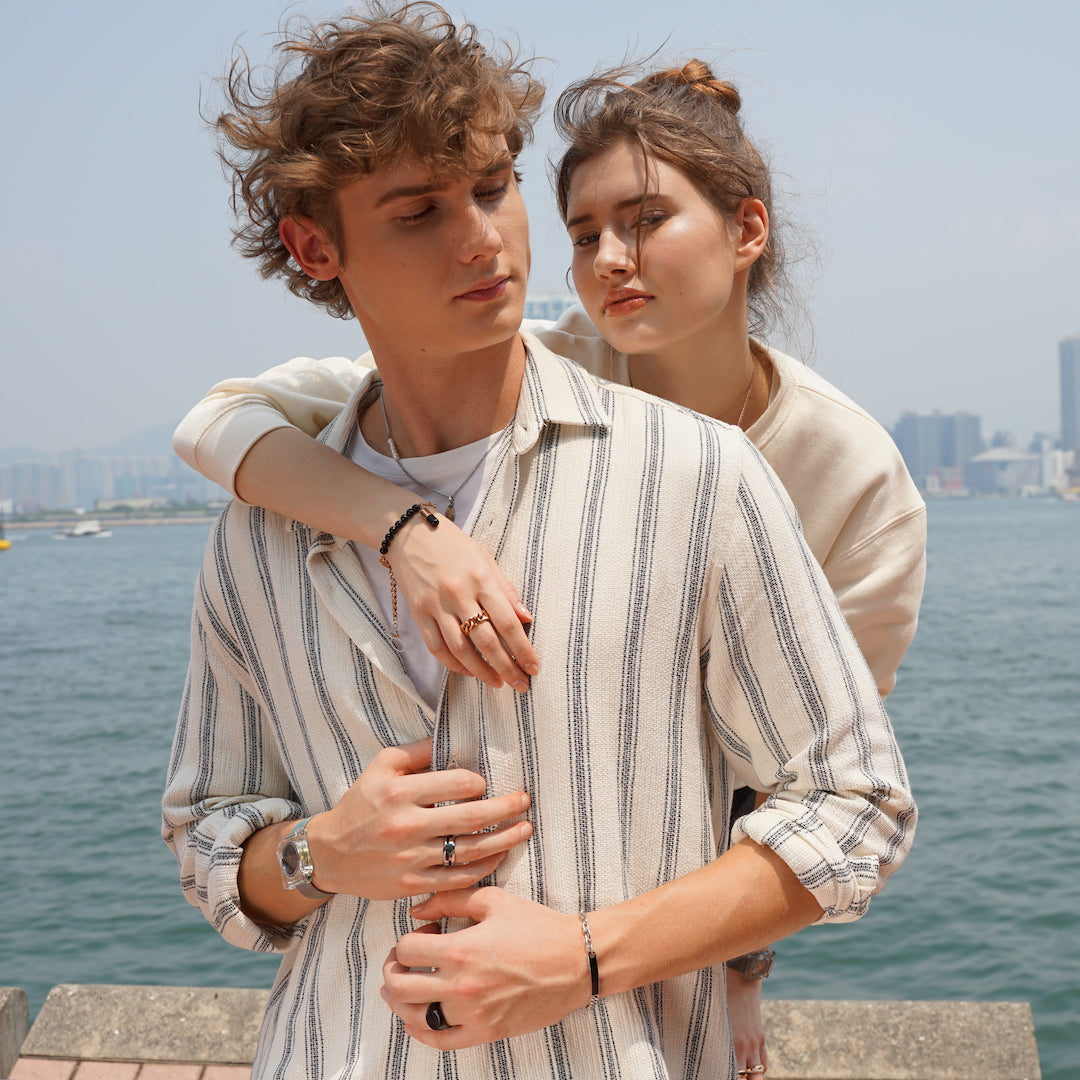 Shop the look / Duality Bracelet
Chained Ring
The Chained Ring is intricately designed to be composed of pure, solid metal, while breaking in the middle to feature chain-like metal. Its unconventional design defies boundaries.
Lightning Necklace
The bold lightning pendant is an electrifying statement in the necklace. Softened by the grace of pearls, the Lightning Necklace is a trendy addition to a fashionable individual's collection.
Shop The Look / Duality Necklace