Miss Volare / Floral
Speak in the Language of Flowers
Miss Volare is an ode to spring and an allegory of summer. Inspired by the most lovable colours and flowers in the seasons, the collection features beautiful strap designed with a vast myriad of colours and floral patterns. 
With a nice touch of modernity and delicate details, the elegant and refreshing watch collection is simply the greatest hit among fashionistas! 
Kuroyuri
Miss Volare Floral / Cappuccino
Love can be dangerous. Kuroyuri, also known as the black lily, symbolizes love and curse. Gift Kuroyuri to your special one whom you are dangerously in love with.
Yuri
Miss Volare Floral / Lime
The innocent beauty of yuri has given it the association of purity and virtue. There's a famous saying in Japan "she sits and stands a peony and walks a yuri". The gorgeous flower is often used to describe a lady's elegance, dignity and beauty. Do you have someone in mind that resembles the one-of-a-kind yuri?
Suzuran
Miss Volare Floral / Powder
The tiny bell-shaped flowers signify the arrival of the spring, bearing the meaning of happiness, unconscious beauty and absolute purity. Bring suzruran with you on every occasion to stand out and look classy effortlessly.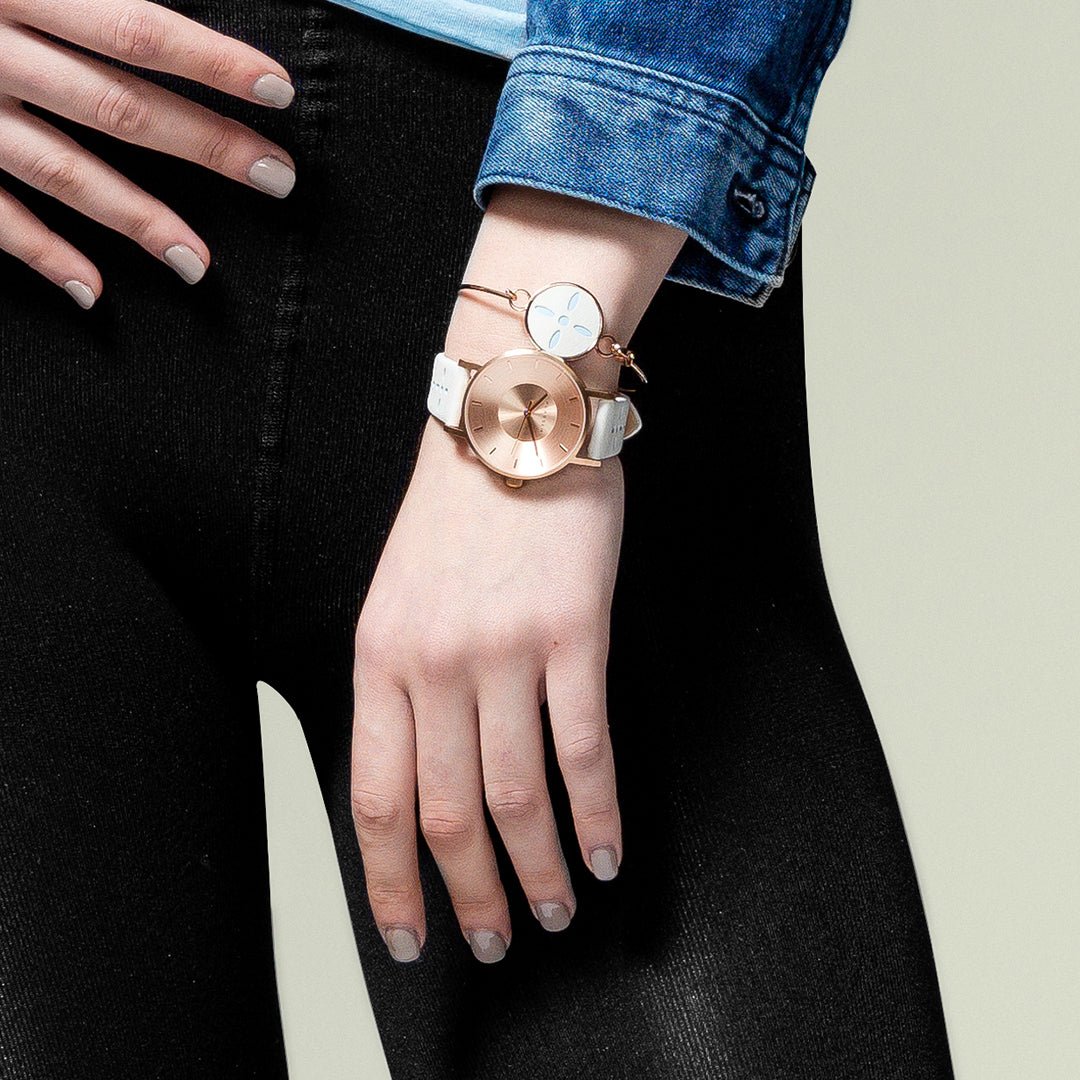 Wasurenagusa
Miss Volare Floral / Baby Blue
A Japanese equivalence of forget-me-not, symbolizes the bonds of true love and friendship. Each of the delicate, prolific, pastel blue little blooms represents a promise to remember, to love and to last.
Tsubaki
Miss Volare Floral / Magenta
With the meaning of humility, devotion and love, Tsubaki is one of the most loved flowers across the world. The Tsubaki blooms gracefully with a light, delightful fragrance. The flower itself is an art of poetry, just like you.