The unsolved mystery - UFO in the fifties
Disco Volante Classic Automatic
Adventurous and Timeless - Namely the Italian of "flying saucer". This timepiece takes inspiration from the flying saucers in the 50s, which are defined by a streamlined profile, giving the watch a vintage look-and-feel. By adding eclectic and contemporary colors, it is uniquely re-proposed, sparking a paradoxical spirit.
Additionally, the slender automatic movement takes Disco Volante to the next level, making it the finest timepiece in Klasse14's collection.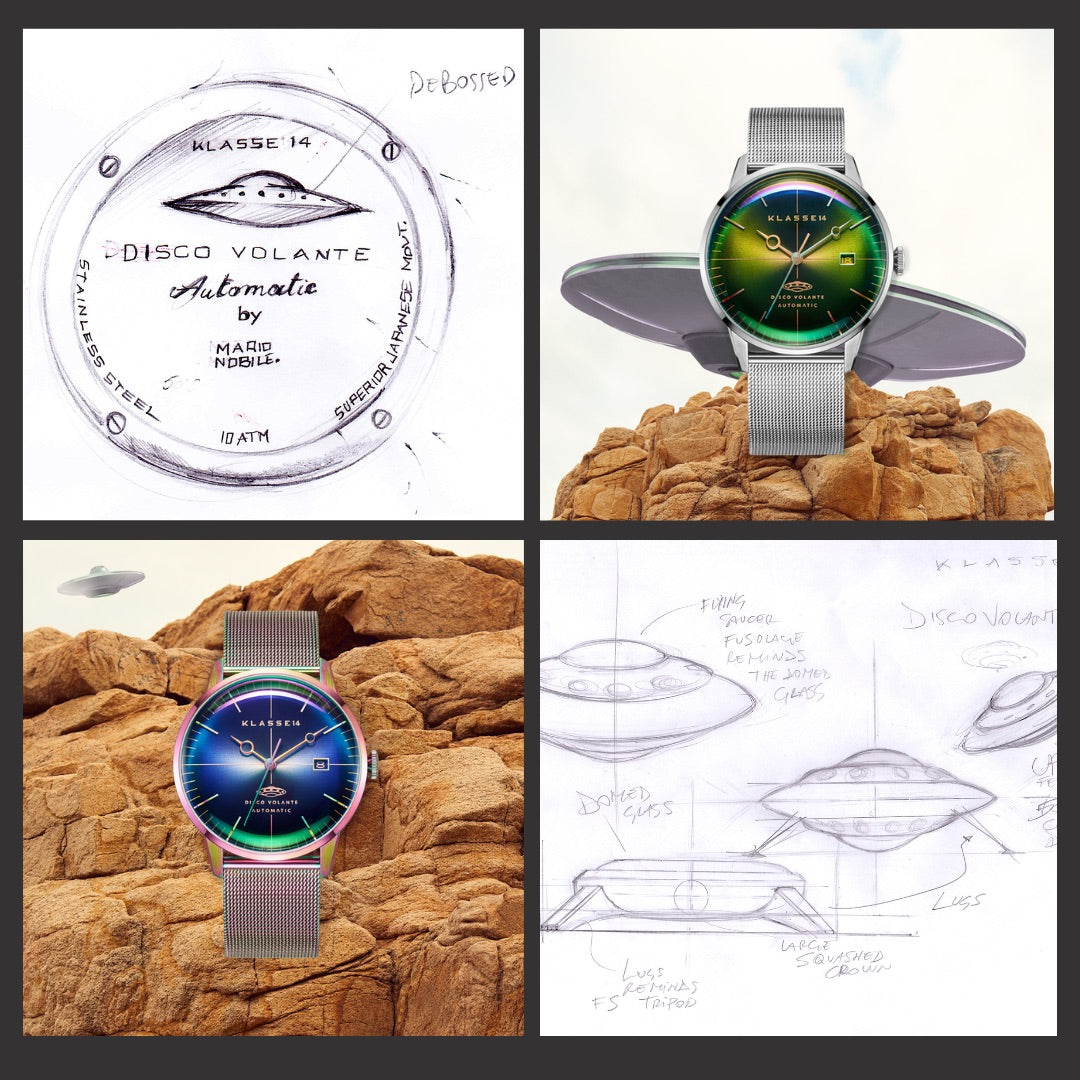 Disco Volante Stardust Automatic
The iridescent colors of the watch capture a paradoxical feel of vintage and ultramodern. Truly, its eclectic design makes this a rare timepiece in KLASSE14's collection.