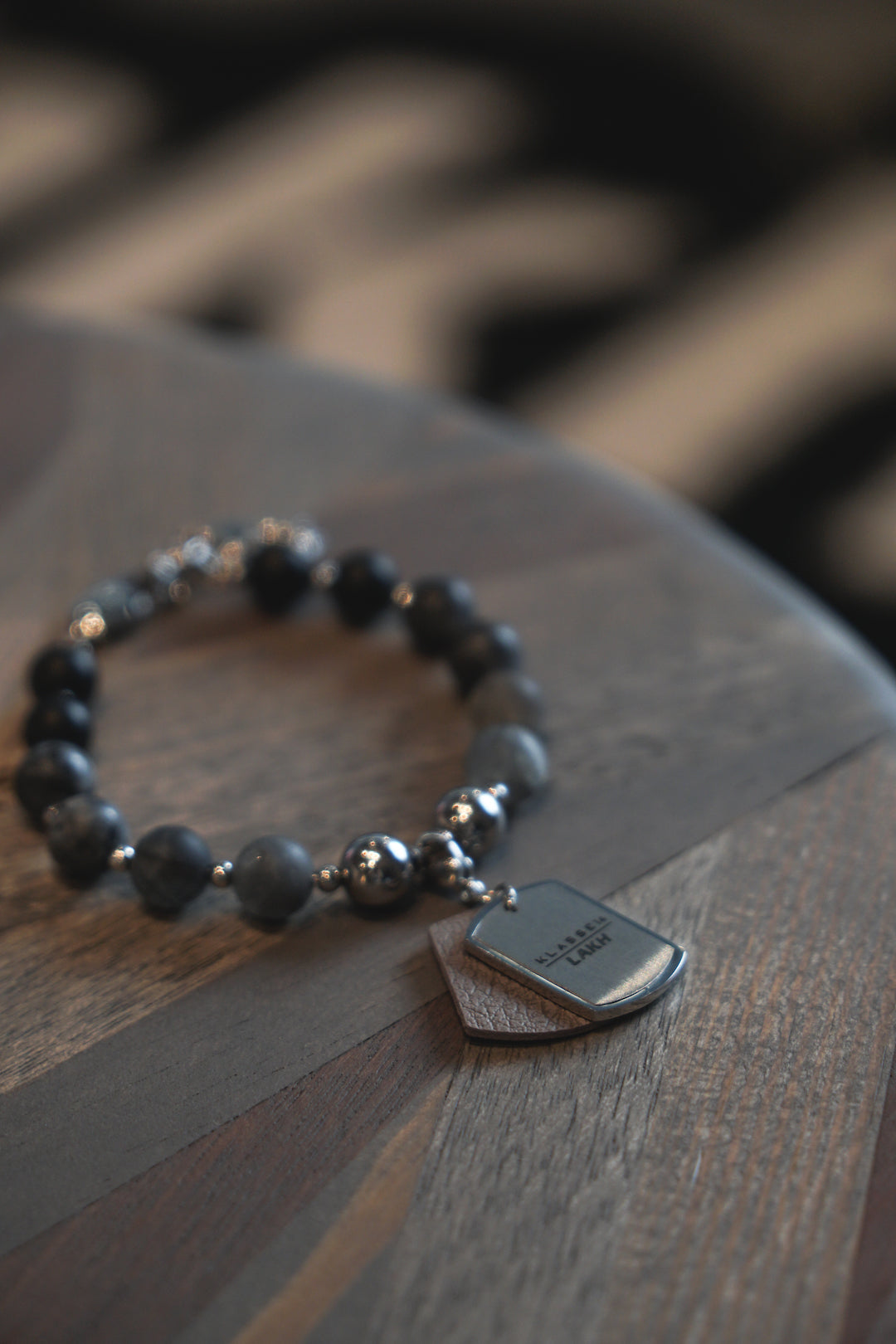 The Collaboration
LAKH
KLASSE14, an Italian fashion accessories brand, joins hand with LAKH to co-create two special grey-toned fashion items – a bracelet and a leather box.
The former comes from the Duality +J collection, which symbolizes the essence of human nature. It is a line of fashion accessories that is out of the box, unconventional and paradoxical. The beaded bracelet is strung together with coloured stones of several shades of grey. The charm in the centre is crafted in the shape of military identification tags. It has the name of both brands engraved on top to leave a lasting impression.
Environmental Friendly
Trendsetter
Meanwhile, to ride on the popularity of card games in the city, the brands co-created a luxury leather box with high quality leather for true collectors to properly store their collection of play cards.
Vegan Apple Peel Leather is used which is environmental friendly material, aims to create lesser impact on our planet.
It also serves as a multi-purpose storage box to keep all your small essentials.