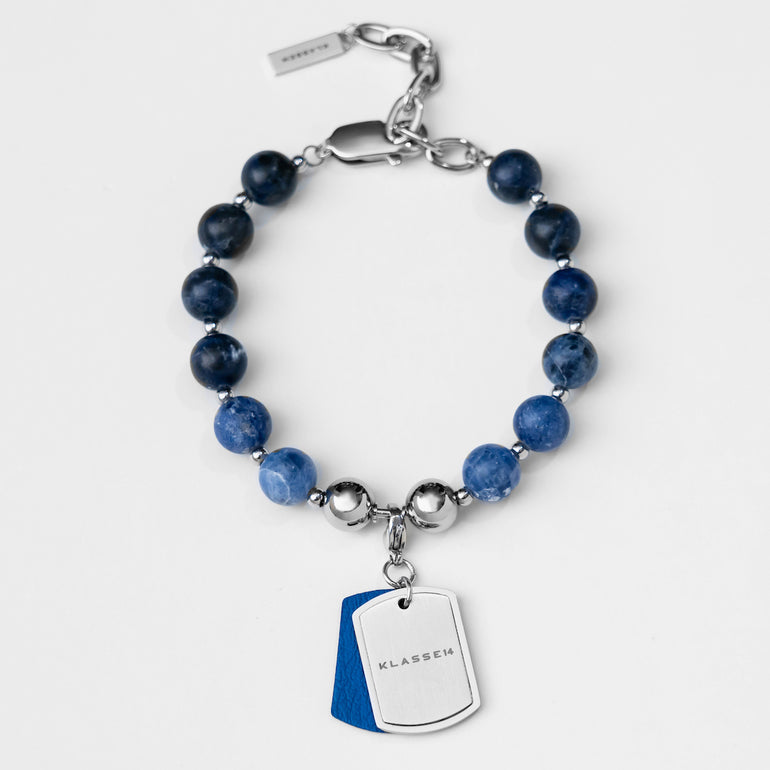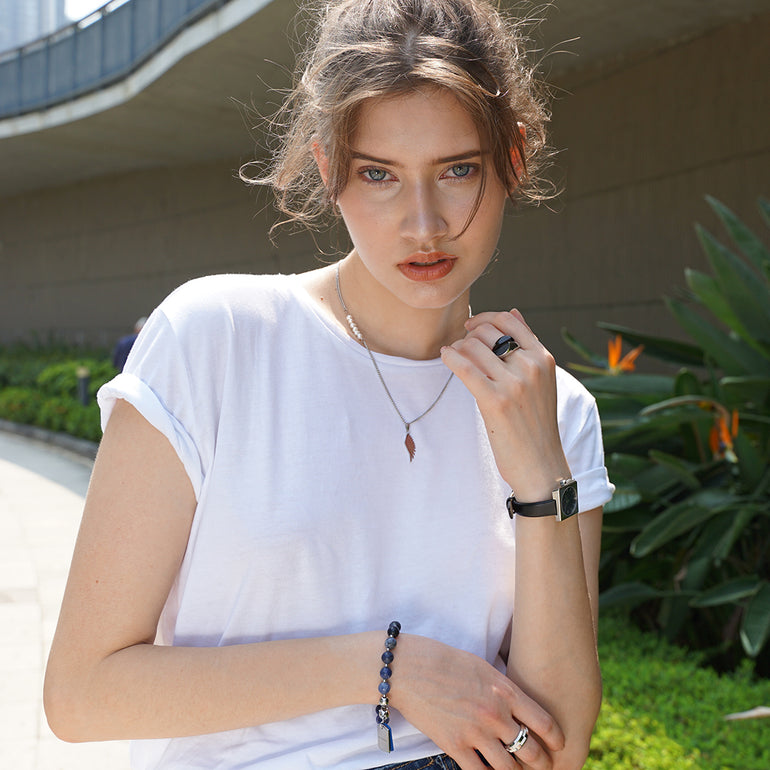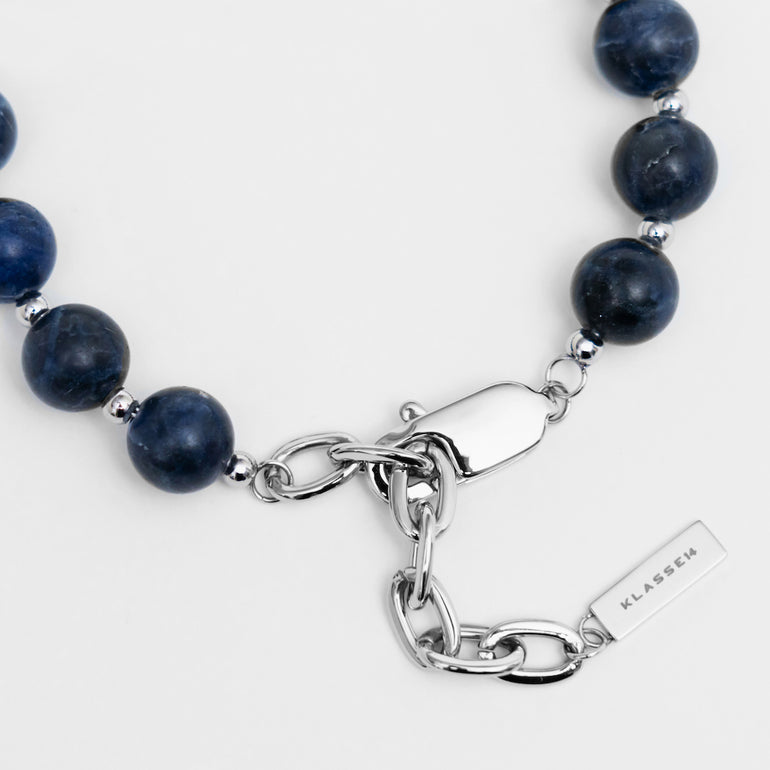 Sodalite Bracelet (Restock)
Buy any 2 +J items or more and enjoy 30% off.
Description

Design Inspiration

Free Shipping Info
Material: Stainless Steel, Gemstone Sphere
Length: 180 - 220mm

Sodalite blurs the definite line between gemstone and magic, it has the ability to bring order and calmness to the mind, balancing between sentimental emotions and rational thoughts and helping the bearer to enhance self-esteem, self-acceptance and self-trust through verbalisation of feelings and thoughts. This magical stone does not only strengthen minds, but also improve your physical health by soaking up the electromagnetic smog in the environment, balancing the metabolism and boosting the immune system.

This bracelet collection include three different color gemstones designed and arranged as beads featuring a customizable leather dog tag. Beside the minimal yet distinctive look, all the stones have special healing properties.
Hong Kong 2-3 business days
Japan 5-7 business days
Asia 7-14 business days
Europe 7-21 business days
Oceania 7-14 business days
United States 7-14 business days
Others 7-28 business days
Sodalite Bracelet (Restock)
Get a unique birthday card!