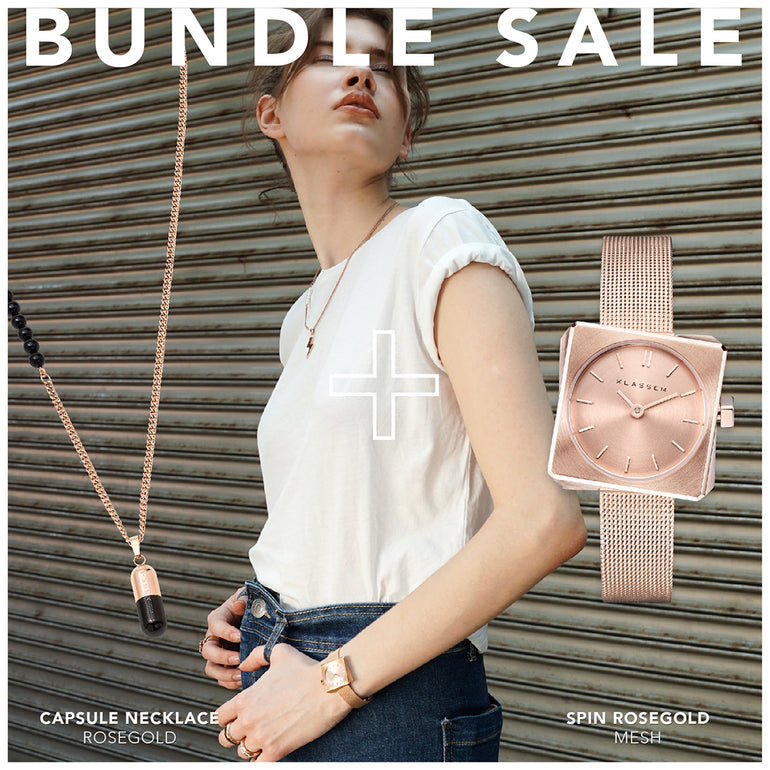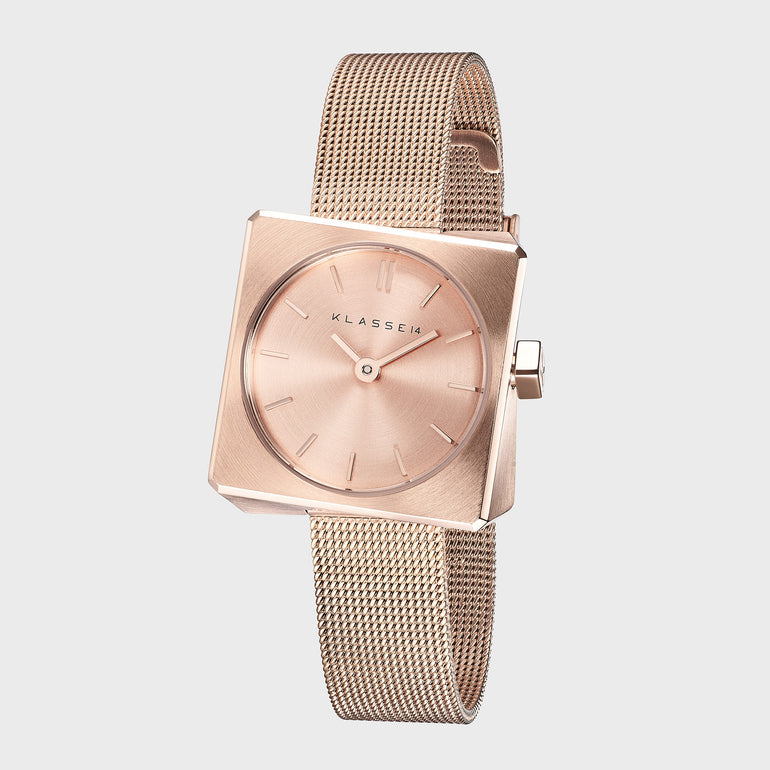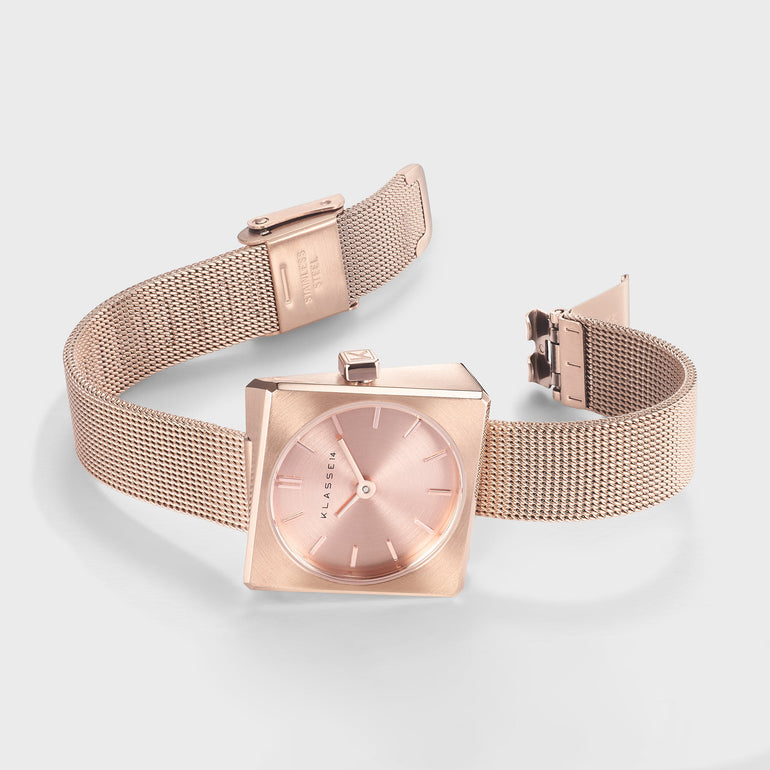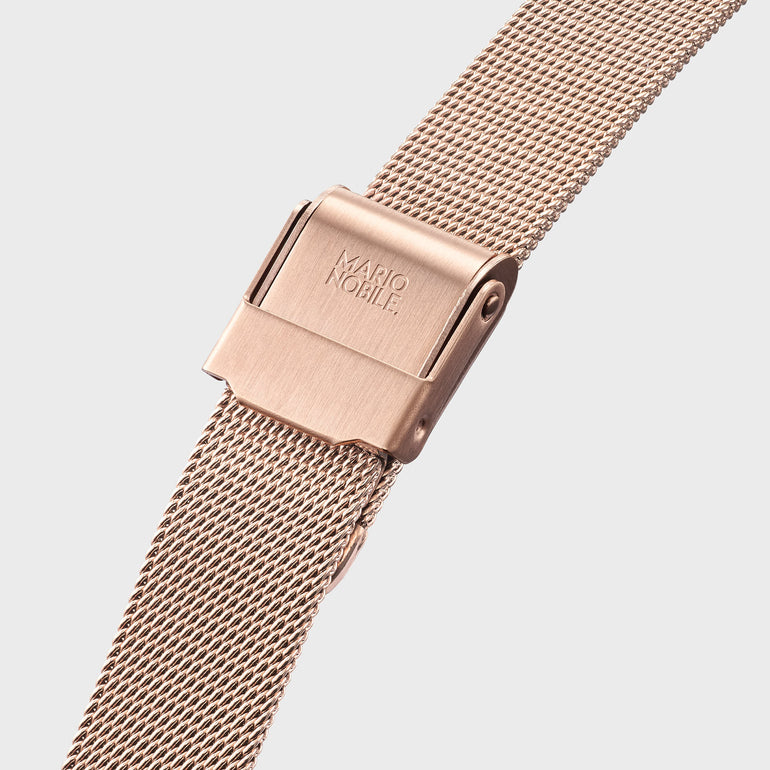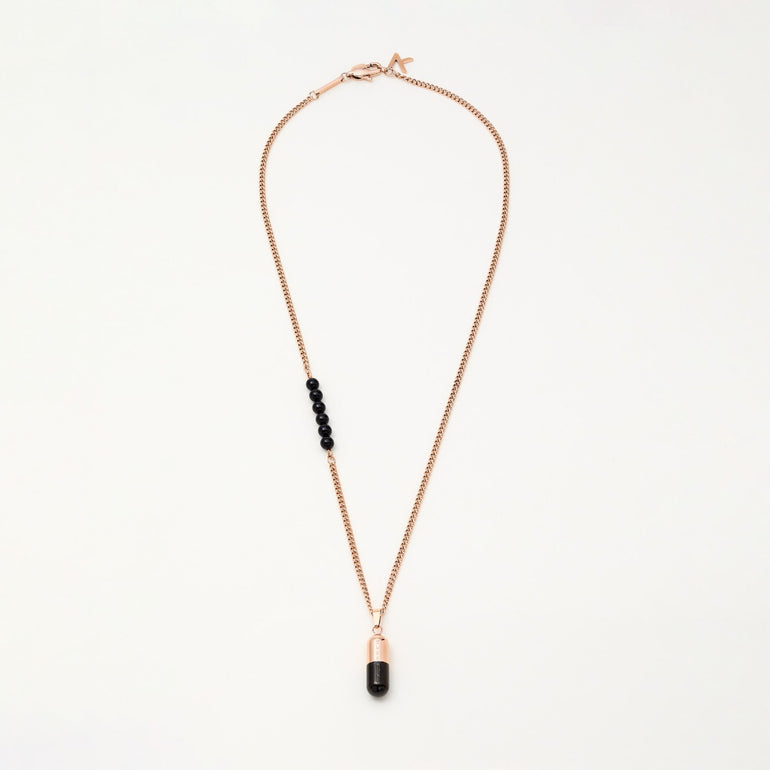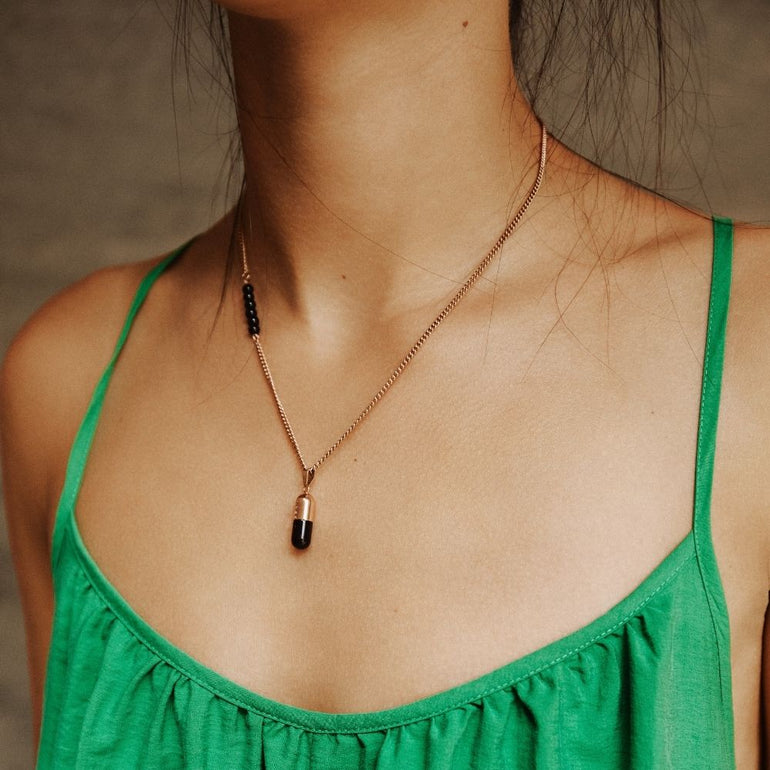 Spin Rose Gold Mesh + Capsule Necklace Rose Gold
Gift Wrapping: One Free Gift Box Only for Every Watch Purchased
Description

Free Shipping Info
Spin Collection

The Spin collection is all about the fluidity and illusion of time. Its case is made to appear like a soft and moldable liquid, contradicting its actual rigid metal material. This liquid metal illusion represents the everchanging and erratic reality of time.
Movement: Japan Miyota Quartz Movement
Case Material: 316 Stainless Steel
Strap Material:Meshband
Size: 25.5mm
Strap Size: 12mm
Water Resistance: 5 ATM / 50 Meters
Duality Capsule
The new Capsule shares the same inspiration with the other Duality accessories by embodying the conflicting dualistic element of humanity into the designs. Defined by the capsule charm at the center, the pieces showcase a combination of contrasting colors and textures to inject a dose of playfulness into your everyday ensembles.

Material: Stainless Steel, Onyx
Hong Kong 2-3 business days
Japan 5-7 business days
Asia 7-14 business days
Europe 7-21 business days
Oceania 7-14 business days
United States 7-14 business days
Others 7-28 business days
Spin Rose Gold Mesh + Capsule Necklace Rose Gold
View Video - Single - Click Leather strap exchange
View Video - Single -Click Meshband Exchange
View Video - Meshband Adjustment
Get a unique birthday card!