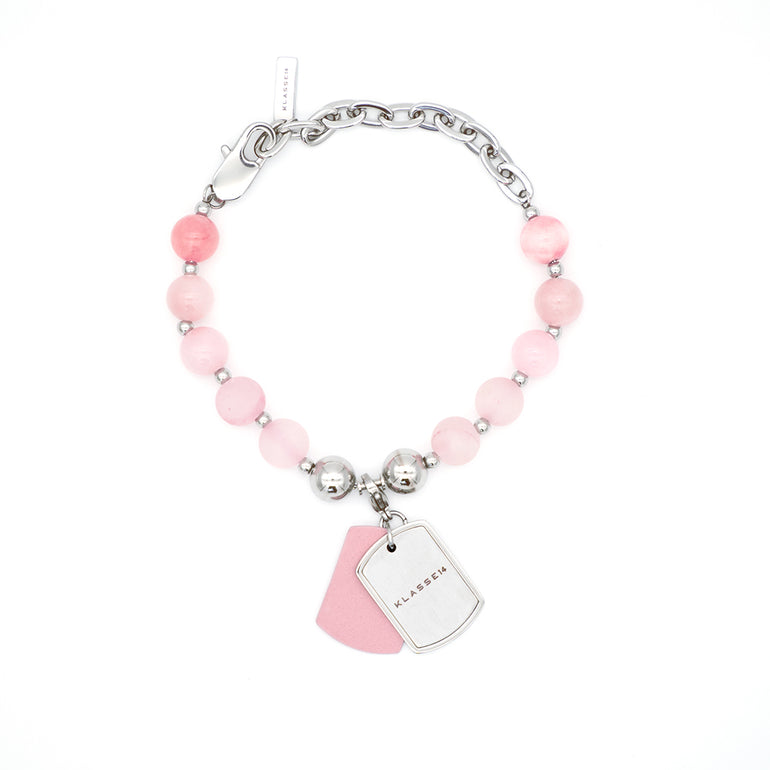 Buy any 2 +J items or more and enjoy 30% off.
Description

Design Inspiration

Free Shipping Info
Material: Stainless Steel,Gemstone Sphere
Length: 180 - 220mm

The mysterious stone is also believed to help with focus and concentration, making it a great addition to your daily routine. The Sakura Bracelet is perfect for those who want to add a touch of bold and edgy vibe to their everyday look and to embrace their mysterious side.

This bracelet collection include three different color gemstones designed and arranged as beads featuring a customizable leather dog tag. Beside the minimal yet distinctive look, all the stones have special healing properties.
Hong Kong 2-3 business days
Japan 5-7 business days
Asia 7-14 business days
Europe 7-21 business days
Oceania 7-14 business days
United States 7-14 business days
Others 7-28 business days
Get a unique birthday card!