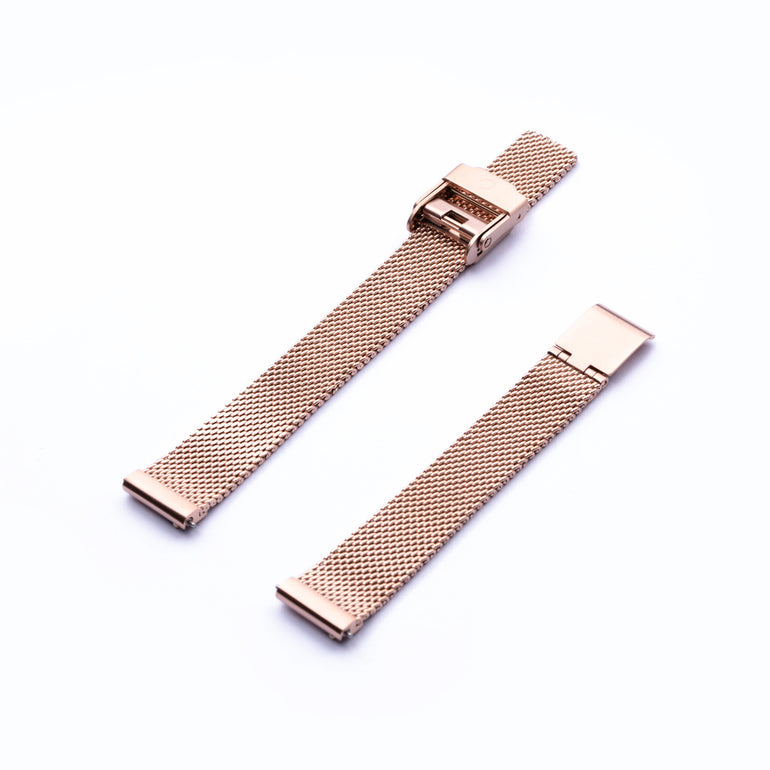 Gift Wrapping: One Free Gift Box Only for Every Watch Purchased
Description

Free Shipping Info
Created to make your watch brilliantly unique, our +S collection is a reminder that there is no limit to creative self-expression.
Our modern mesh straps elevate your look in the way that works best for you. Choose from two timeless colors Rosegold or Black.

Let your mood match your strap in our Imperfect +S collection that comes in Rose Gold and Black Mesh. Wear it with any of our Imperfect 32mm watches to bring your outfit to the next level.

Material: Stainless Steel
Width: 14mm
Hong Kong 2-3 business days
Japan 5-7 business days
Asia 7-14 business days
Europe 7-21 business days
Oceania 7-14 business days
United States 7-14 business days
Others 7-28 business days
View Video - Single - Click Leather strap exchange
View Video - Single -Click Meshband Exchange
View Video - Meshband Adjustment
Get a unique birthday card!